Blogger Tips - Get This Gadget
A Virtual Assistant is a person who literally works as an assistant to an outbound employee. He or she does the basic to the most complex tasks instructed by the outsourcing employee. As a VA or short for Virtual Assistant, he or she hands down daily reports and activities of the day.
What are the activities?
Basically, the activities, tasks and responsibilities of a VA is very broad. One can be classified as :
IM VA or Internet Marketing Virtual Assistant is a VA who is tasked to do the internet marketing stuff like link building, social networking marketing and site or article submission.
WRITING VA is a VA who is tasked to write blog comments and is expected to submit comments to some blogs sites and forums, and spin or re-write an article and submits or posts it to various article directory sites.
RESEARCH VA is a VA whose main task is to do researches. A skill in Google Adwords and using software like Market Samurai can be an edge for this job. Another task of a research VA is to search email addresses or contact information to directories and submits it as a report. He or she could also be tasked to find High Page Rank sites and DO-Follow site for the IM VA and Writing VA to work on.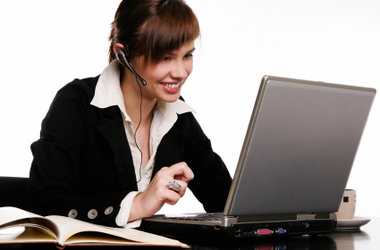 What should one possess?
A broad knowledge in computer and internet is the very requirement. One should have a strong background in Microsoft Office and other applications. Fast typing skill is also an edge but not a requirement. A keen eye for detail and being systematically organized are keys in being a successful Virtual Assistant.
What is the salary expectation?
Basically, an 8-hour work is good for an average hourly rate of 2-5$ an hour depending on the experience, skill, complexity or nature of the tasks. Monthly salary of virtual assistants varies from Php 8,000 to Php 16,000 a month for 8 hours a day 5 days a week work as a starting salary depending again on the factors mentioned.
If being a VA is what you want to choose as a career, you can read further some articles about the great qualities of a good VA and how to improve your basic skills and fully optimize your skills. If you intend for other career, you can see other opportunities waiting for you to unveil just right above the selection corner above the title of this article.